Discover more from Substack Reads
Your guide to great writing happening on Substack, plus the home of "The Active Voice," a podcast by Hamish McKenzie.
Hello and welcome to another edition of Substack Reads. This week, Peter Yang helps those in back-to-school mode with cold emailing, Carmen in the Garden tutors you on fall herbs and vegetable decisions, Zvi Mowshowitz uses data to solve your singles puzzle, and Samantha Dion Baker coaches on the best way to draw cars.
Don't say you don't learn anything here on Substack. Enjoy!
MUSIC
Journalist Andy Beta explores the intersection of music and spirituality in his Substack. His subject is McCoy Tyner, and the test that shook him to the core
—
in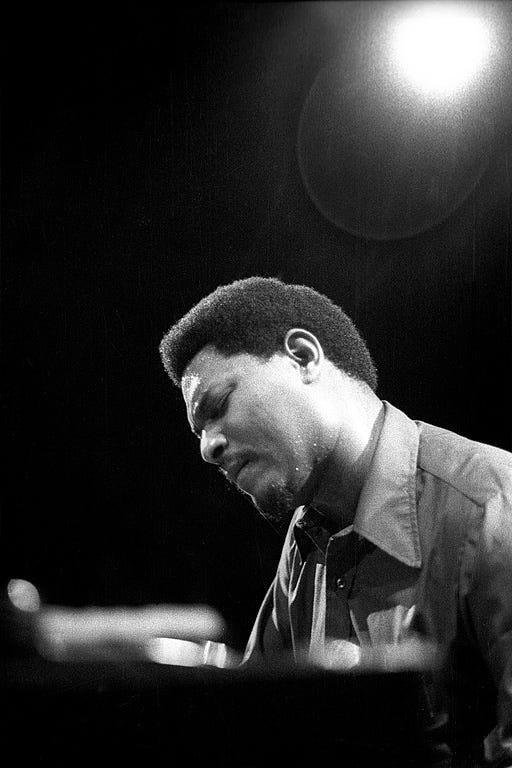 It was a time that tested Tyner's mettle, his love of music, even his faith. "I went through a very difficult period in which I had to decide whether I was going to do what I'm doing now, or whether I was going to do something else," Tyner said to Underwood. "I had to rely on my faith a good deal. My faith in the Creator increased tremendously. I had to learn about my essence as a person, and just what the connection is between me and the Creator. That period was difficult, but it helped me." Tyner later added, "They say faith can move mountains. Well, I believe it. I believe in miracles, because I had a big mountain there after leaving John. … I was trying to keep the greens on the table for my wife and family. I was frustrated and upset about my condition, so it was a very difficult adjustment." 
WRITING
Actor Sian Clifford celebrates two decades of knowing "Phoebe Waller f*cking Bridge" with a personalized reading of the best-selling Fleabag book
— Sian Clifford in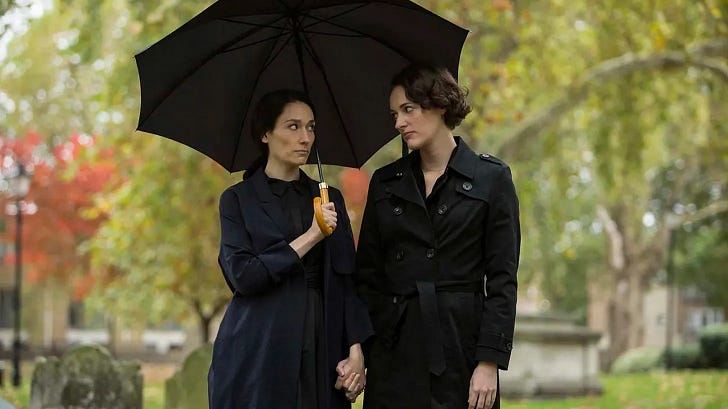 Twenty years ago today, I rocked up to the Royal Academy of Dramatic Art full of hopes and dreams, with a wide-open heart and an even bigger grin (soon to be shattered to pieces, but nevertheless). I'd had a RADA prospectus from about age 12 and it had taken me three years of auditioning to get in, so I was keen, to say the least.

I was directed to a room that would come to be known as Acting Studio 1, in the RADA Gower Street building in London's Bloomsbury. Black sprung floors, white walls, a piano in the corner, stacks of chairs laid out in rows that day and, naturally, I guess it wouldn't be an educational establishment without them, oppressive overhead fluorescent white lights that would eventually send us to sleep in our 'sight-reading' classes.

Once we were all met, there were 31 students present other than me—2 more would be joining in a couple of days; one was ill, one was… late? (a story for another time)—but of those 31, one of them was Phoebe Waller-Bridge.
GARDENING
Carmen shares a beginner-friendly gardening guide, with 12 easy herbs and vegetables for a bounty of fall flavor
—
in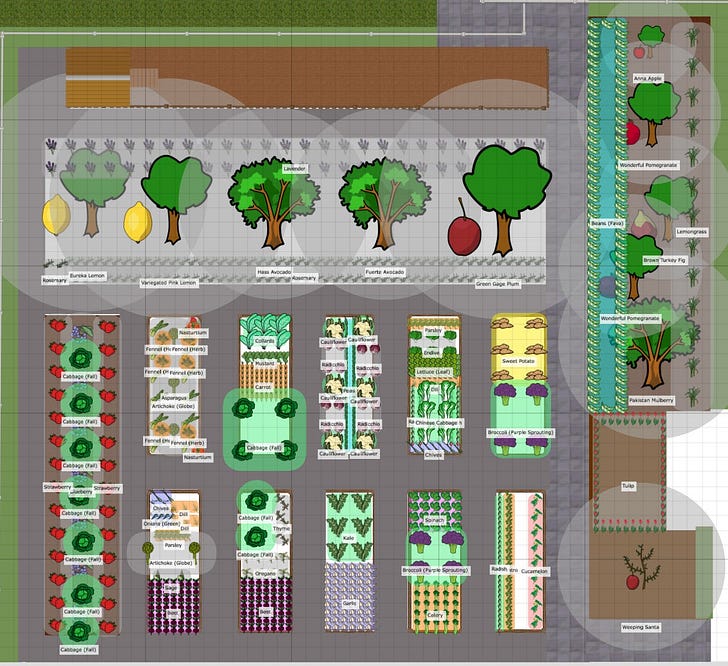 If you've been following me for a while, you know I'm a staunch advocate for herbs as the ideal starting point for beginners. Fall, in particular, offers a fantastic opportunity to begin your gardening journey. Here in Southern California, we're blessed with mild autumn weather that's perfect for many herbs, especially those that can't endure the scorching heat of summer. Think cilantro and dill—but we'll get to that in just a moment.
DATA
Zvi Mowshowitz digs into recent singles data and unpacks what theories it might present
—
in
It is reasonable for a quarter of singles to not want a relationship for whatever reason. What is not so reasonable is for the vast majority of those who do want one to not be making any attempt at finding one.

It is not always the case that if you want a relationship and you don't have one, you should be actively looking for one. It is definitely not the case two-thirds of the time that you want a relationship that it is not worth actively looking.

The situation is getting worse.
DESIGN
Shopping for a living should be fun. But for design editor Eleanor Cording-Booth, homeware decision-making is so stressful, she ended up having therapy for it
—
in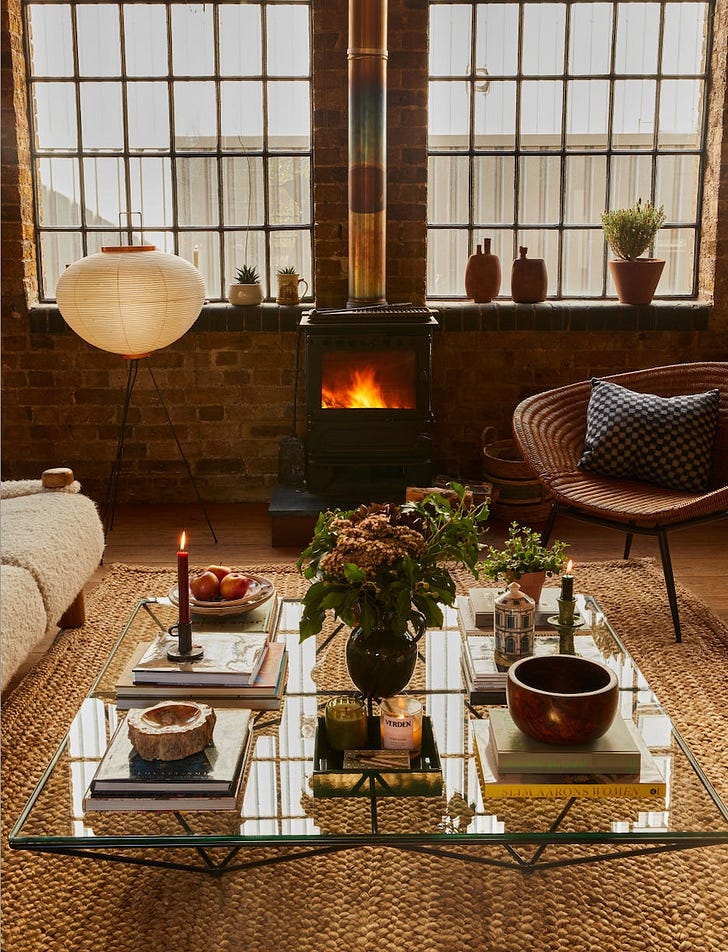 In my own home, it won't surprise you to learn that I can never commit to a purchase long-term. I'll contemplate homeware decisions for years while sitting in dark rooms pondering various lamps, using emergency furniture that I only intended to keep for a few weeks. I've had five sets of dining chairs and four dining tables in the short time that we've rented this particular flat. I've commissioned bespoke furniture only to sell it a year later and I've bought investment pieces that I expected to keep for a lifetime, then six months later, I'm on the lookout for a replacement. Some things are barely here long enough to collect a fine layer of dust before I decide that something else would be better. It's a frustrating and expensive habit. Last week I sold almost all of the furniture in our living room because I was in the mood for a change. I'm writing this from a near-empty room, with about 37 tabs open as I hunt for wall mirrors and rugs to replace the ones I just sold.

The issue isn't only the non-stop deliberation (I'm a club sandwich of problems), the other thing is the continuous urge to move items around, in the hope that if I change something, I might prefer it.
WORK
Use this five-step framework to 10x your replies
—
in
It takes guts to reach out to someone new, but this DM is too long, with almost no hook, credibility, or value. Also, an "in-person shadow" is the opposite of a low-effort ask.

Here's how the student might modify his outreach:

This DM would get a 100% response rate from me. Here's why:

Create a hook: "Roblox creator"—that's who I'm building for!

Establish credibility: Has game and community experience—seems like a great fit.

Add value. Read my blog and even made a friction log for my product.

Make a low-effort ask. Forward his email to a recruiter takes 2 seconds.

Follow up. If I forget to respond, a simple follow-up message after a day or two will likely seal the deal.
WELLNESS
Author Elizabeth Gilbert invites Suleika Jaouad to her Substack to share her first letter of love
—
in
Hello My Beloved Little Warrior,

You are in a season of extremes, of holding the brutally hard aspects of life and the astonishingly beautiful in one palm.

Sometimes, like today, the holding of both can feel heavy and hard. I want you to know that you have permission to rest your palm somewhere quiet and soft, as often as you need to. You are surrounded by beloveds, and you can also rest your palm against their palm and share the weight of it together.
WILDERNESS
Pilgrimage scholar Renée Eli shares images and thoughts from the floodplains of Dawson City along the Yukon River 
—
in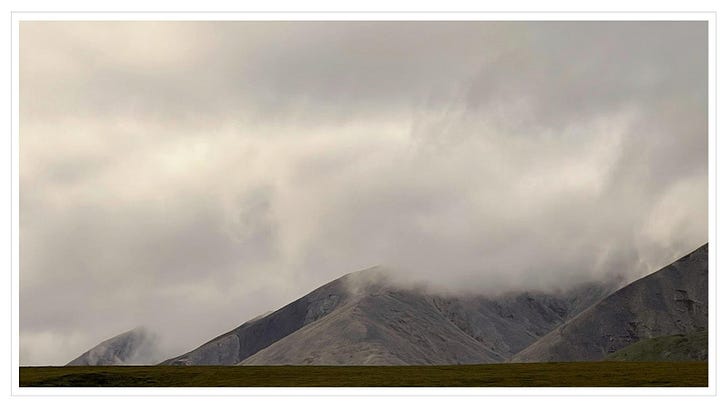 Today, I give you a first-of-the-month interlude of images from the Dalton trek and Top of the World road I took from Tok, Alaska, to Dawson last week, where the endless silence and aliveness untamed blurred, for me, the distinction between Earth and Sky, world and me, everywhere a flux of air in tiny droplets of water, droplets smaller than the eye can see but as a whole rendering distance granular, textured; air a chiasm, which is to say, a gap that looks both ways and so is not a gap at all but a field alive with communion.
ILLUSTRATION
From vintage race cars and pickup trucks that you spot on a road trip to a car you've had for years, vehicles are the perfect subject for practicing proportions and perspective
—
in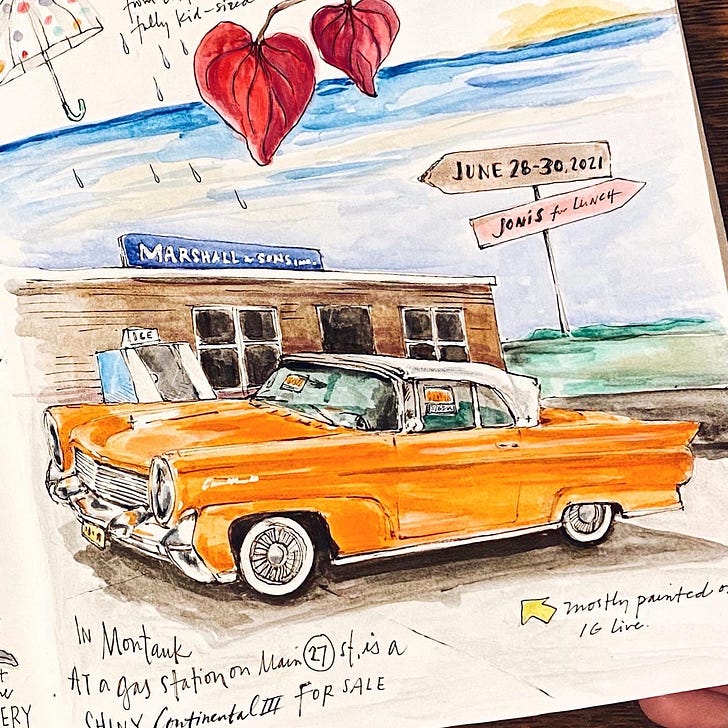 I have drawn so many cars throughout the years. My husband loves cars, old and new, and my older son, for many years, was obsessed with learning every make of car on the road. We have tons of books on cars and automobile design on our shelves, so by osmosis I have learned quite a lot about the history of certain brands and have memorized dozens of car logos. Cars that I see during my travels also take me back when I look through my sketch journals. My boys often spot a car and remark on the model or the design, and so drawing them helps me to remember a moment. For all of the years that I was documenting my days in my sketchbooks, the subject matter was slightly geared towards what my kids were interested in. The toys they played with, the sports they played, their favorite articles of clothing, and trucks and cars all became regular subjects. After some time, I grew to really love drawing cars, so to this day they make many appearances in my work.

Old cars seem to have such personality when I draw them in my sketchbook, and I simply enjoy the process. I always say that if you enjoy drawing something, then by all means, keep drawing it.
Recently launched
Coming soon
Congratulations to the following writers celebrating publication. 
announces publication day for his second book: 
shares the cover of his forthcoming book
discuses her next book project with subscribers to
the group chat
and on Instagram
.
of
will be on book tour in North America
this month. 
's book is in hot demand from reviewers, and
is available for preorder.
Beyond Substack
's new show, Exponentially,
began airing on Bloomberg this week
. 
Substack co-founders Chris Best, Hamish McKenzie, and Jairaj Sethi feature in a Freethink episode called Substack vs. The Giants.
featured in Press Gazette
.
Author
talks about The Experiment, sharing his fiction via Substack directly with readers,
in the Guardian.
What's happening in Notes
This Tuesday,
of
Understanding AI
will host an AMA (Ask Me Anything) session in Substack Notes, addressing your questions about all things AI. We hope to see you there.
This week, finance, investing, and trading writers were hanging out on Notes:
Readers responded to our writing prompt on hidden gems of your hometown with tales of childhood, landscape, and community:
And
shares a favorite poem from the week:
Substack Reads is a weekly roundup of writing, ideas, art, and audio from the world of Substack. Posts are recommended by staff and readers, and curated and edited from Substack's U.K. outpost by Hannah Ray.
Got a Substack post to recommend? Tell us about it in the comments.