Discover more from Substack Reads
Your guide to great writing happening on Substack, plus the home of "The Active Voice," a podcast by Hamish McKenzie.
Substack Reads: The spectacular era of balloon mania, how language models actually work, and traditional ratatouille
Hello and welcome back to Substack Reads! We take a tour of the way language shapes the world: from journalist Tim Lee and cognitive scientist Sean Trott's primer on the large language models that power ChatGPT to Sam Kriss on how understanding Chinese can help you understand history, and readers recommend Jamie Schler, who takes a trip into the backstory of a traditional French summer dish. 
To start, a delightful romp into the past obsession with balloons. Enjoy!
HISTORY
Balloons were the height of technological advancement in the 1700s, and still capture imaginations today
—
in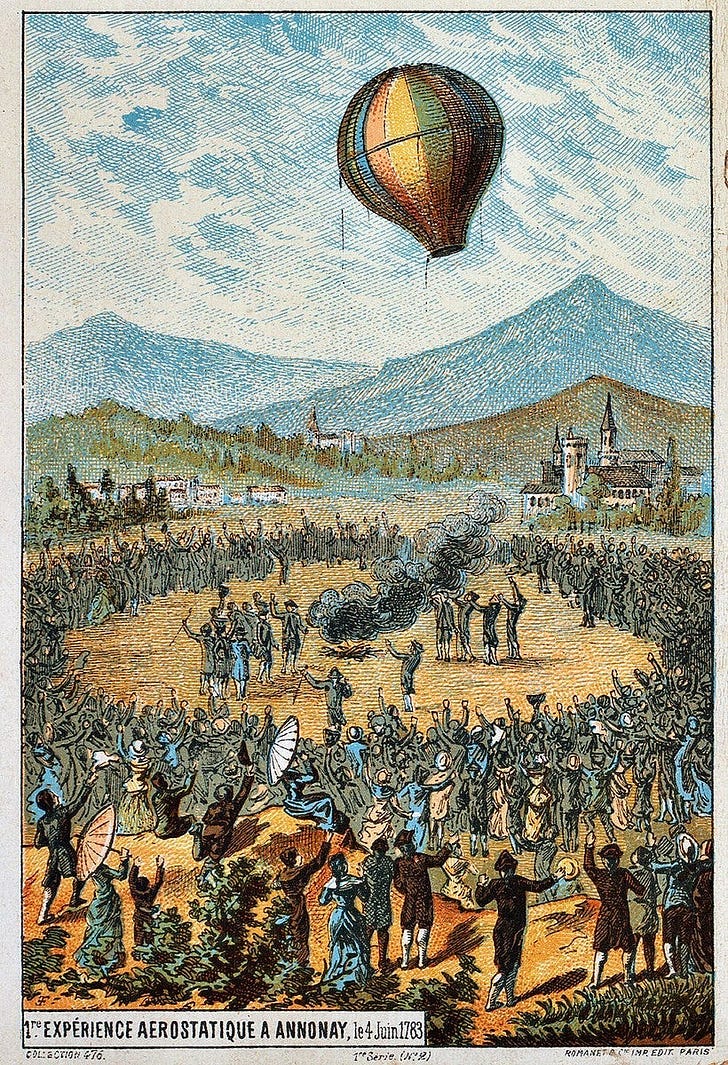 In order to take human flight from the realm of the fantastical to the possible, inventors needed to solve several technical problems. Most importantly, they needed to figure out the best way to make a gas lighter than air, and they needed to be able to make a container for that air that would be light, durable, and spacious. Both of these problems would be solved in France, which had become a hotbed of balloon technology by the late 1700s.

The first problem, how to make gas lighter than air, had two solutions, represented by two groups of inventors. First, you could heat the air—this, after all, had been the solution discovered a millennium before in China, and it's how Bartolomeu de Gusmão had wowed his king (nobody knew why this worked, by the way—many thought that smoke or ash was what propelled balloons upward). But research in chemistry and physics had revealed that gases that were lighter than air—most notably hydrogen.

The hot-air devotees, led by the brothers Joseph-Michel Montgolfier and Jacques-Étienne Montgolfier, had an early lead in the race. They had watched fire ashes lift into the air and wondered whether the smoke—which they thought was a lighter-than-air product of the fires—could lift people, too. They experimented with small balloons, then larger ones made of burlap sealed with several layers of paper inside.
URBAN PLANNING
Japanese nail houses are resilient urban symbols of individuality, writes Lonely Robot Theme
—
in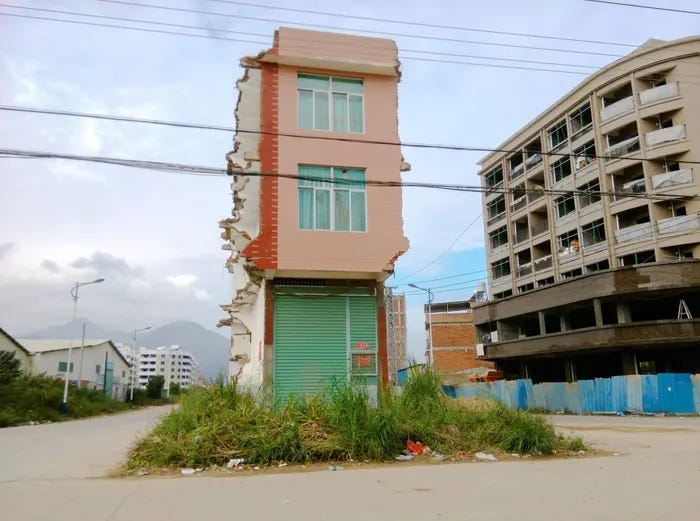 The concept of nail houses originated in China during the early 21st century, but the idea quickly spread to other Asian countries, including Japan. The term "nail house" refers to a standalone building, usually a residential property, which continues to stand amidst rapid urban development despite facing pressure from developers and authorities to vacate or make way for new construction projects. The name "nail house" originates from the idea that these houses are like stubborn nails refusing to be removed from the ground.

Several factors contribute to the emergence of nail houses in Japan. One of the primary reasons is the country's rapid urbanization and continuous efforts to modernize infrastructure. As Japanese cities expand to accommodate the growing population and economic activities, old neighborhoods often face redevelopment, leading to displacement and the demolishing of older buildings.

Another significant factor is the Japanese cultural value attached to properties. Owning a piece of land or a house has historically been seen as a symbol of stability, success, and family heritage. For some property owners, their houses have been in their families for generations, making it emotionally challenging to let go of their homes.
ARTIFICIAL INTELLIGENCE 
Journalist Tim Lee and professor Sean Trott use minimal math and jargon to explain what's going on with the large language models powering present-day AI
—
and
in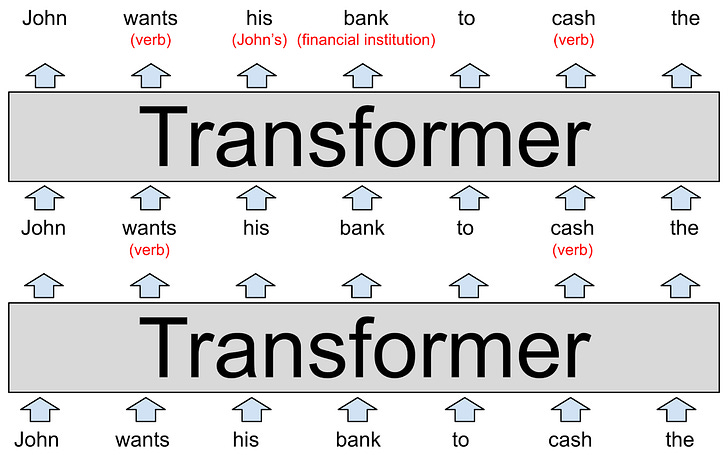 When ChatGPT was introduced last fall, it sent shock waves through the technology industry and the larger world. Machine learning researchers had been experimenting with large language models (LLMs) for a few years by that point, but the general public had not been paying close attention and didn't realize how powerful they had become.

Today almost everyone has heard about LLMs, and tens of millions of people have tried them out. But still, not very many people understand how they work.

If you know anything about this subject, you've probably heard that LLMs are trained to "predict the next word," and that they require huge amounts of text to do this. But that tends to be where the explanation stops. The details of how they predict the next word are often treated as a deep mystery.
FOOD
We had so many brilliant recommendations for food writers to follow—
check out the full list here
. Jamie Schler delves into the history language of the traditional French course
—
in
, recommended by
and others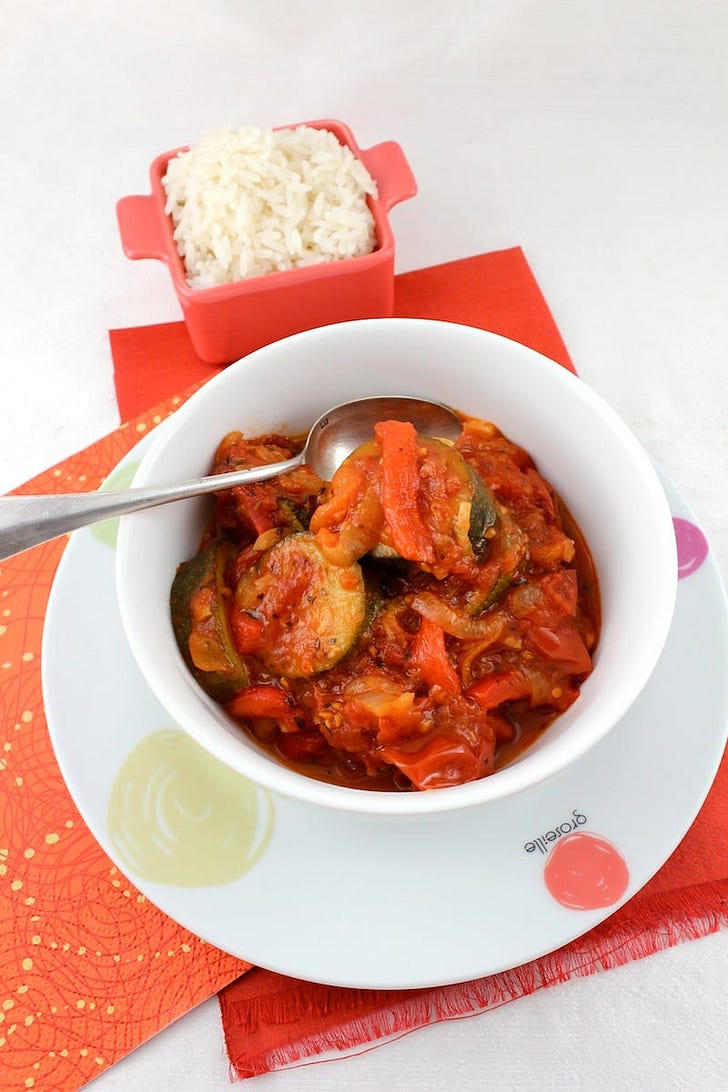 I was racking my brain to come up with a traditional savory French dish that was as ideal for summer as the salade niçoise or a tomato tart, but nothing was coming. Until my discussion with Nathalie as we stood in the tiny hotel kitchen waiting for the first clients to show up for breakfast. "Ratatouille," she said. Why of course! How could I possibly have overlooked ratatouille? Ratatouille is a classic summer dish, a specialty of Provence, using the freshest vegetables straight from the garden: eggplant, tomatoes, zucchini, onions, bell peppers, garlic, and handfuls of fresh herbs. It's staple picnic fare and can be found on French lunch and dinner tables around the country as a side dish or main course. 

I even made ratatouille for my July wedding. 

Little did I imagine that there would be a story behind it. And what a story.
POINT OF VIEW
Booker Prize-winning novelist, essayist, and commentator Howard Jacobson on how the other half doesn't live
—
in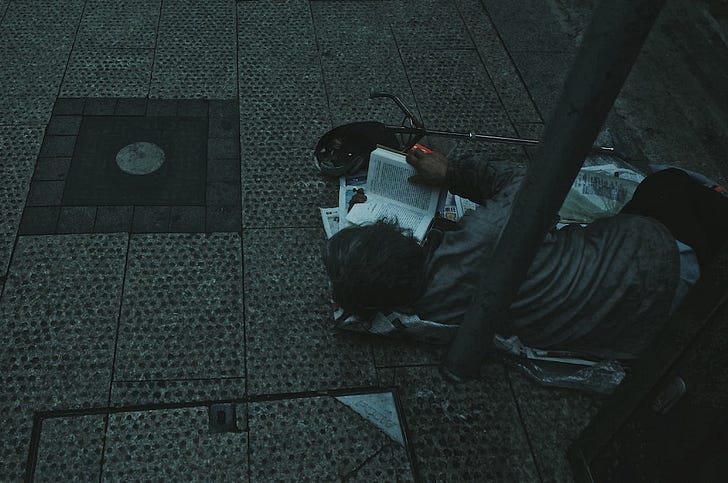 Let's imagine there is a village in leafy Surrey called Trickle Down where only politicians who espouse the horse-and-sparrow theory of economics live because only they can afford to buy a house there. The horse-and-sparrow theory of economics, first dreamed up in America in the 1890s, holds that if one feeds horses enough oats, they will eventually deposit a small sufficiency for the sparrows. Now, having imagined such a village, let us leave it. Apart from anything else, the smell of horse manure is too appalling to bear. As are the piteous cries of starving sparrows. That's the problem with horse-and-sparrow economics, otherwise known—in honour of the village—as trickle down. It doesn't work. No matter how many oats the horses eat, they never leave enough for the sparrows.

I recently grew excited, speaking of 'enough,' by a headline I came across in the Times. It read 'You're rich enough, court tells widow in cash battle.' Rich enough. Imagine that. It was like going back a couple of thousand years before bankers' bonuses to a time when woolly mammoths and moralists roamed the earth. Rich enough. Not an exhortation against wealth altogether, which has never gone down well with any but a few ragged eccentrics, but an endorsement of the concept of sufficiency. For me, this is the first law of human decency. Take no more than your share. Better still, take less than your share. Not by what you grab shall you be adored. And if this world should think differently and shower you with honours, prepare for a far harder time when you enter the next. What the world to come promises is the sight of you turning on a spit over a low flame crying 'Enough!'
TRAVEL
As Numb at the Lodge tours China, Sam Kriss learns about Chinese history, and the world, through its rich language, and how computers fare in its translation
—
in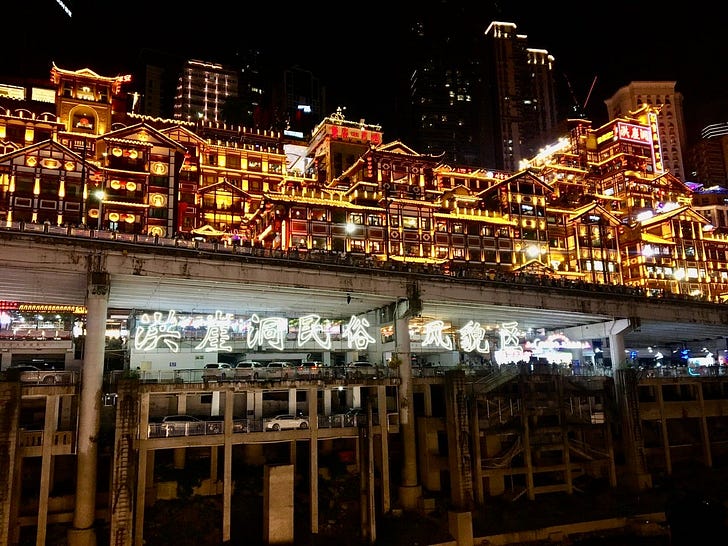 It turns out that Kristeva's abyss has almost entirely healed over. You don't need to speak Chinese at all to make yourself understood in China; your phone can speak Chinese for you. It's almost terrifyingly easy. You use your camera to scan a menu and it tells you exactly what's on offer; all you have to do is point. You hold your phone up to someone's face and gesture for them to speak, and the English words just write themselves in front of you. Or you type in a question, and the correct sinograms appear. Everyone here seems to use a Chinese app that does the same thing in reverse. It works. Not just for ordinary exchanges, either. In Xi'an, I had a long conversation with a man who called himself Mark, about Chinese culture and history, British culture and history, the role of Ireland, the institution of the monarchy, and the fate of global powers. He was also a writer; he gave me a copy of a work of historical fiction he'd published set in the Ming Dynasty. He didn't speak English. We carried on the whole exchange through our phones, writing little messages and holding them up to each other. Outwardly, we must have looked like prelinguistic savages, speaking through gestures, grunting and hooting without common words. I am not the first to notice that digital society is a new primitivism. But in the shamanic otherworld between our devices, understanding had taken place.

Obviously, sometimes the system slips up. By the Min River, I asked someone a question, and he replied: this is very stupid. 
DEATH
"All I can think is, oh God that was my cousin Timmy and he was somebody's baby."
— Some Guy in
Picture two boys standing at either end of a long hallway. To an adult, the hallway is nothing remarkable. It connects the rooms of a modest house. If you asked the boys to describe it, they would only say that the hallway is in the home of their grandparents. But, in a secret perspective only for children, this hallway might as well be the Roman colosseum.

The boys have taken every pillow that is theirs to take under the Law of Heaven. Dictated by their grandfather from time out of memory, this Law is as follows: "just don't break anything that will upset your grandmother."

The two boys—two cousins—have especially taken two big pillows that gave them the idea to do this in the first place. They've painstakingly shoved all these pillows under flannel shirts they've also taken from their grandfather. Smaller cousins arrive to help and it looks like two knights being armored for battle by their squires.
ILLUSTRATION
Beth Spencer recaps the top tips for drawing hatted people
—
in
If you find drawing humans challenging, try to think of their features as shapes instead of naming them. That keeps the right brain in charge of drawing, without the left brain switching on overthinking mode.
FILM
When Evan Ross Katz interviewed writer-director Matthew Lopez, he didn't expect a question thrown back at him
—
in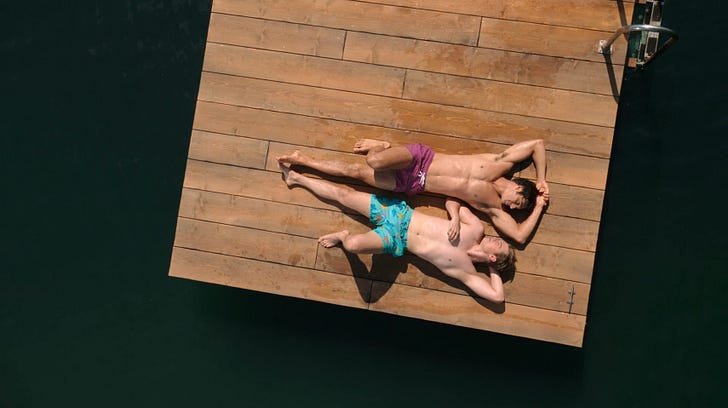 What makes this movie worthy of six dedicated IG grid posts (so far)? Well, to start, this movie absolutely surpassed my paltry—albeit uninformed—expectations that had me believing an oft-repeated gay Twitter sentiment of: "It's so bad. I want to watch it again and again!" Richard Lawson's Vanity Fair review called it a "high-gloss soap, done up in the garish hues and stagey patter of toss-off Hallmark holiday junk," adding: "I can't wait to watch it a hundred more times." That's the general consensus I've seen, which feels akin to the response to AJLT in ostensibly equating it to a car crash; you can't look away! One tweet I saw read: "So is Red, White & Royal Blue good or is it 'gay people deserve bad movies too' good?," which is honestly a valid question in the wake of films like Bros, which brought about such a metric. Critics have been mixed. "I heard from a friend that the movie seemed to 'exist to be made fun of on The Other Two,'" Jackson Henry noted in his review for Vulture.

That was my perception of the film at first glance. Now, going back to Lopez's question: Why didn't I want to see the movie?
Recently launched
Coming soon
Congratulations to the following writers celebrating publication. 
of
has a new book, 
The Spirit of Our Politics: Spiritual Formation and the Renovation of Public Life
, which is available for pre-order ahead of its January 2024 release.
shares details of his newest book, The Way Forward, plus
eight tips for new and unpublished authors
:
Substackers in the press
Congrats to the following writers featured in Refinery 29's article Fashion Newsletters Are Curing Our Blog-Era Nostalgia. In it, writers
,
,
,
Liana Satenstein
of
,
, and
are "the antidote to a TikTok-obsessed media world," writes Frances Solá-Santiago: 
"They offer a portal into a simpler time of blogs, when a punchy voice and a well-curated style was the key to fashion stardom. '[Newsletters] are a very good experience for both the writer and the reader, and I think it's mostly because it's a direct connection,' says Hamish McKenzie, the chief writing officer at Substack, a top newsletter platform. 'It feels like a genuine relationship.'"
Plus, the following writers were featured in a New York Times article, The Women's Magazines of 2023 are in a Facebook Group and Your Inbox:
,
,
, and
discuss how they're using Substack to share curated fashion, beauty, and lifestyle recommendations with their growing communities.
What's happening in Notes
Writers are mentioning each other in shoutouts:
Readers are sharing updates, with a prompt:
And we leave you with this:
Substack Reads is a weekly roundup of writing, ideas, art, and audio from the world of Substack. Posts are recommended by staff and readers, and curated and edited from Substack's U.K. outpost by Hannah Ray.
Got a Substack post to recommend? Tell us about it in the comments.